Far-infrared radiant (FIR) heat is a form of naturally occurring energy that heats objects by direct light conversion (DLC). All life requires FIR heat from the sun. FIR heat produces the same useful energy as the sun without the harmful ultraviolet rays or electromagnetic field radiation. FIR heat is not ultraviolet radiation but a narrow band of energy that penetrates 1.5ʺ – 2ʺ deep into the body to increase circulation and nourish damaged tissue. 
It warms our body from the inside out, stimulates our immune system and eliminates waste material through skin pores (the body eliminates toxins naturally by sweating) and promotes blood circulation. The deep heat of the POD helps peripheral blood vessels dilate, bringing relief and healing to muscle and soft tissue injuries. Increased blood circulation carries off metabolic waste products and delivers oxygen-rich blood to oxygen-depleted muscles, speeding healing time.
Infrared POD
Wellness Technology
Single: $59

4 Pack: $209

10 Pack: $499
Nurture your body inside and out with a Hydro Therapy. This full body spa service combines infrared heat, chromatherapy, vibratory massage, aromatherapy & a nourishing steam bath infused with your choice of vitamins and minerals.
Hydro POD may be used as part of a weight loss, athletic or fitness program can help tone & tighten the skin.
Hydro POD
Wellness Technology
Single: $59

4 Pack: $209

10 Pack: $499
Pressotherapy, also known as lymphatic drainage, is a non-invasive treatment that involves the application of air pressure, alternating between compression and decompression on parts of the body. This can help to stimulate the lymphatic system which helps to clear toxins from the body and stimulate blood circulation.
Pressotherapy provides an alternative to manual lymphatic drainage, done with physical massage. The lymphatic system is part of the circulatory system and necessary for our immune response. It is made up of a network of lymphatic vessels which carries lymph fluid. Lymph fluid is made up of white blood cells, fats and bacteria that build up throughout the body from digestion, for example. The lymphatic system relies on our muscles and movements to drain this fluid. If someone has poor circulation or oedema, for example, pressotherapy can help to drain this fluid.
Pressotherapy
Partial Body
Single: $39

4 Pack: $139

10 Pack: $319
Single: $59

4 Pack: $209

10 Pack: $499
Whole Body Cryotherapy is a cooling process that significantly lowers the skin temperature in a short, 2-3 minute session. It is not a medical procedure, but rather, a non-invasive option for any person seeking health and wellness benefits. Whole Body Cryotherapy works by first exposing the skin to a cold stimulus, which activates the nervous system and causes the blood vessels to constrict, reducing inflammation while pulling blood back into the body's core where it is re-oxygenated. 
The activation of the nervous system also causes the release of endorphins & opioids, numbing pain and producing feelings of euphoria. When you step out of the cryosauna, this freshly oxygenated blood flushes out to the body carrying nutrients and anti-inflammatory proteins to help speed recovery. The cold sensation of cryotherapy does not penetrate the skin, but the body still responds as if it is freezing, and immediately activates a recovery response.
Single: $49

4 Pack: $179

10 Pack: $419
Cryo EMS provides fat freezing (Cryolipolysis) and muscle stimulations (EMS) simultaneously. It's the most versatile, non-invasive, affordable body contouring and anti-aging device on the market. It helps reshape the body like never before while increasing collagen production, tightening and toning skin, and reducing pain. Cryolipolysis is commonly known as fat freezing. In the Cryo 4S system, cooling plates are used to freeze subcutaneous fat cells. This process is entirely painless and will permanently destroy the fat cells, allowing them to deflate. Through cryolipolysis, patients can achieve a long-term reduction of fat cells in the treatment areas. EMS stands for electro-muscle stimulation.
The Cryo 4S system features EMS technology to stimulate and constrict the targeted muscles. This process increases blood flow to the treatment areas and helps to deflate the affected fat cells. EMS also boosts the body's ability to burn calories, which helps to enhance the slimming effects of Cryo 4S treatments. The Cryo 4S system allows your provider to fully control the cryolipolysis and EMS settings. This assures that the time, temperature, and intensity of the treatment matches your needs and treatment goals. Once the treatment plates are positioned and the desired settings are locked in, you can sit back and relax while the Cryo 4S system tones the body.
Cryo EMS
Wellness Technology
Single: $349

4 Pack: $1199

10 Pack: $1699
The SolaJet® Dry-Hydrotherapy System is an exhilarating new wave in health and wellness. Inside, a powerful traveling water jet performs a relaxing full body Endo-KineticTM treatment but is also able to isolate to any part of the body at the touch of a button. Throughout this TOUCH-LESS self administered session, you remain clothed and dry.
Body composition analysis is essential to completely understand health and weight as traditional methods of assessing health, such as BMI, can be misleading. Going beyond your weight, body composition analysis breaks down your body into four components: fat, lean body mass, minerals, and body water.
InBody body composition analyzers break down your weight and display your body composition data on an organized, easy-to-understand Result Sheet. The results help you understand where your fat, muscle, and body levels are at and act as a guide to help you achieve your goals: whether that is shedding a few unwanted pounds or a complete body transformation.
Beyond Body Weight, InBody Measures:
These key elements, along with InBody's quantitative body composition analysis, provides a comprehensive assessment of the current status of your body. By tracking your progress over time we can help your focus on areas of improvement.
InBody
Wellness Technology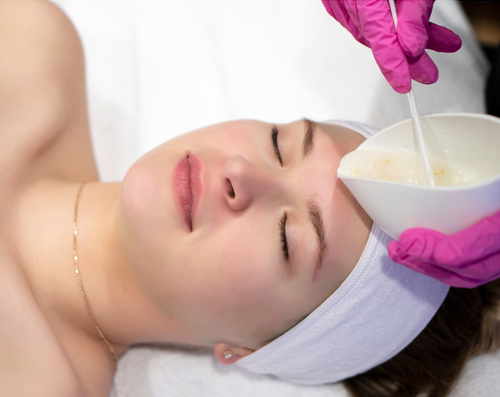 An all-in-one experience, combining holistic therapies and custom skincare to treat, brighten and hydrate the skin. A custom treatment tailored to individual skin types and conditions, that includes ultrasonic, high-frequency and cryotherapy treatments, custom masque, and finishing Gua Sha & lymphatic massage.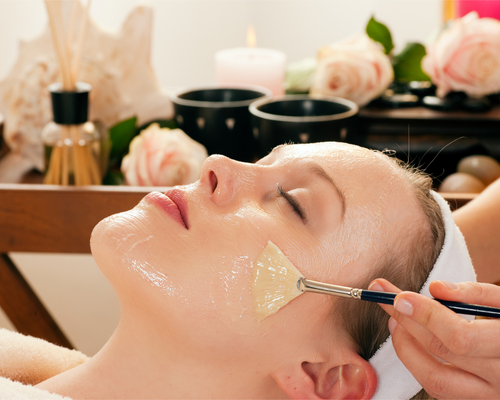 An individual customized treatment to restore healthy, glowing skin. This treatment includes a deep cleanse, steam, extractions, mask, target serums & signature massage.
The perfect treatment for your first time!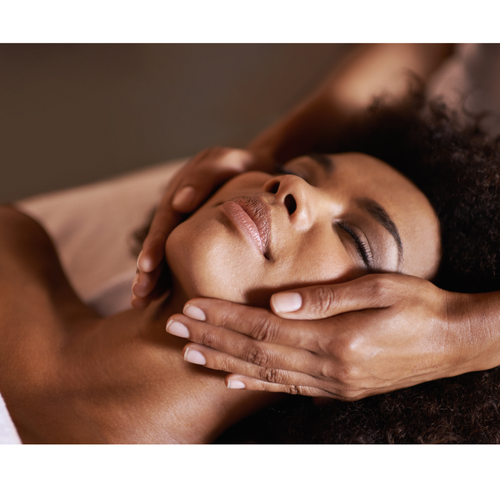 This treatment includes dermaplaning to gently remove vellus hair and exfoliate the skin, followed by an enzyme treatment and target serums, leaving the skin hydrated and glowing.
A great treatment for drier skin types for better absorption of hydrating products or those looking for flawless make-up application.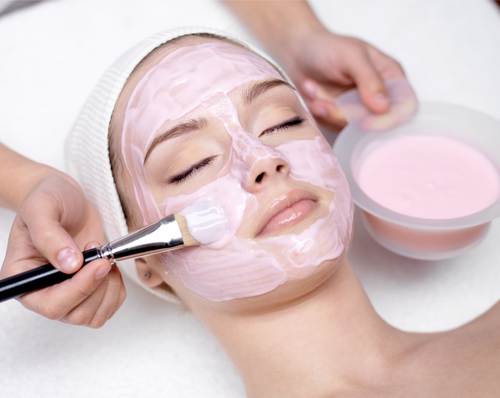 Our quick "glow-and-go" includes cleanse, exfoliation, and target serums. This treatment is great for maintenance between deeper treatments or for teens.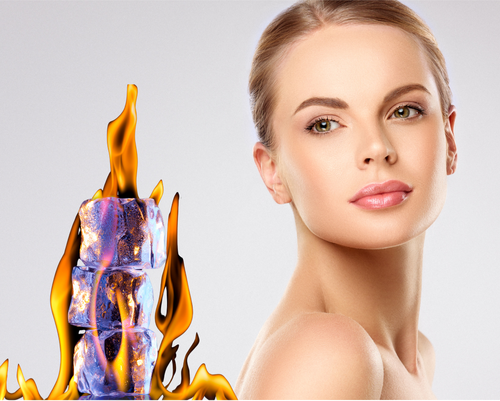 Referred to as the "Red Carpet Facial" – this professional treatment helps reduce the appearance of fine lines and wrinkles and improves the look of uneven skin tone and blemish – prone skin, resulting in a more youthful complexion. This treatment also includes soothing cryotherapy and our lymphatic massage to reduce inflammation, and restore radiance.
This treatment is tailored to lift and sculpt by relaxing the facial muscles through signature massage techniques, leaving the skin to appear more even-toned, youthful and rested.
Full-Body Infrared Pressotherapy is also applied during the facial treatment to relax, detoxify and drain the body.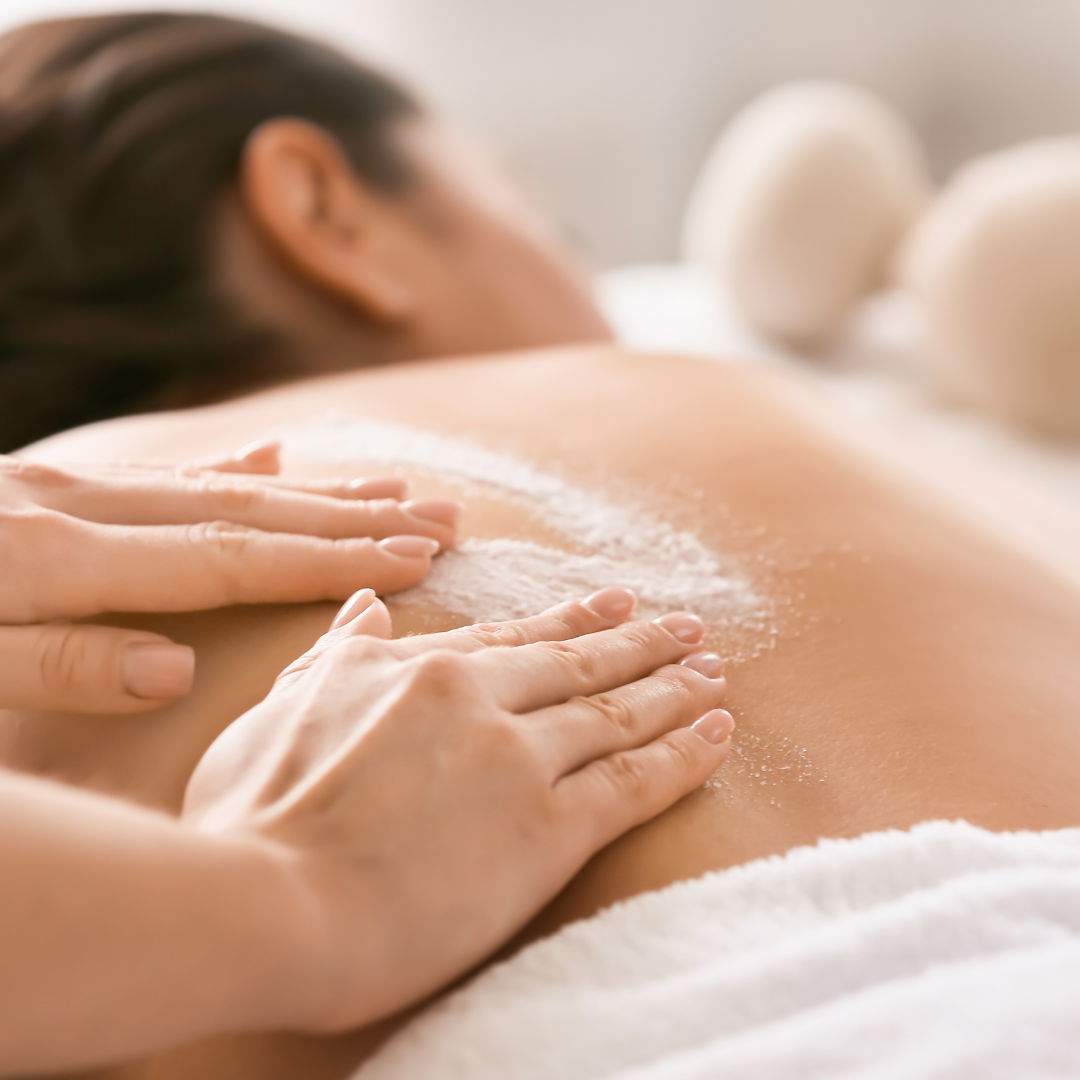 A Pumice Full Body Scrub to stimulate lymphatic flow and aid with detoxification followed by a 30 Min Lymphatic Drainage.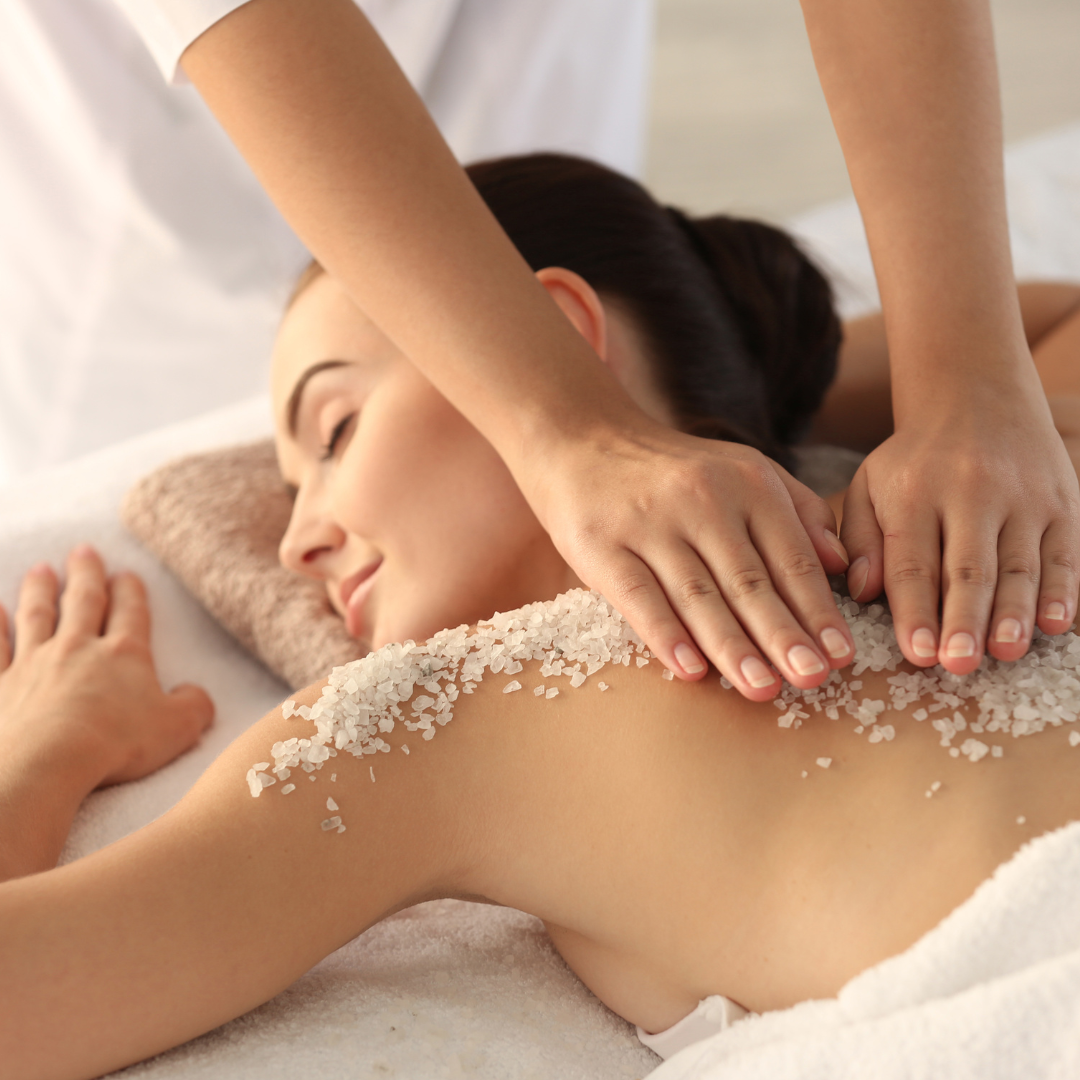 A Dead Sea Salt Full Body Scrub to stimulate lymphatic flow and slough off dry skin, followed by a 30 minute Relaxation Treatment.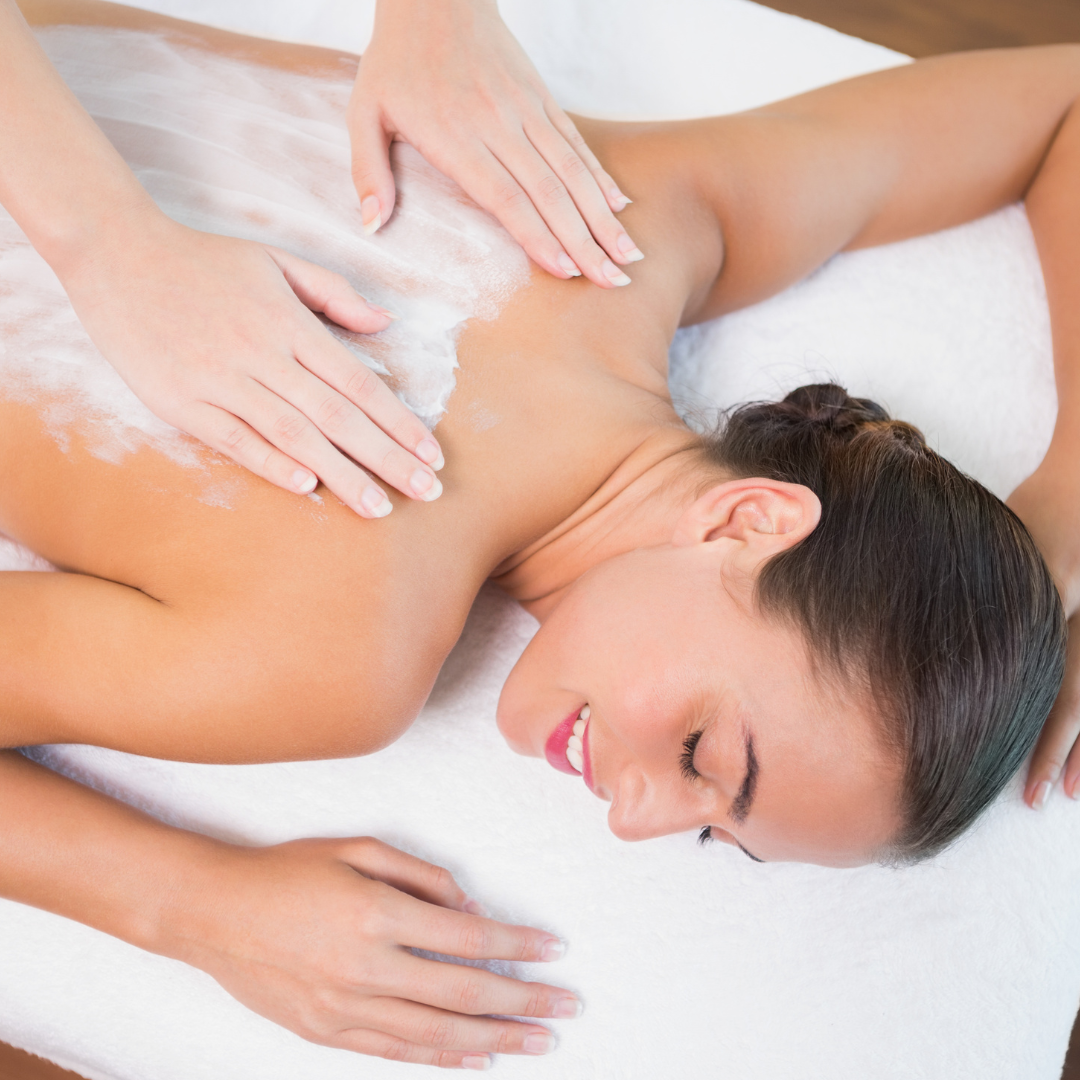 Dead Sea Salt & Seaweed Full Body Scrub followed by a customized HydraPod Treatment.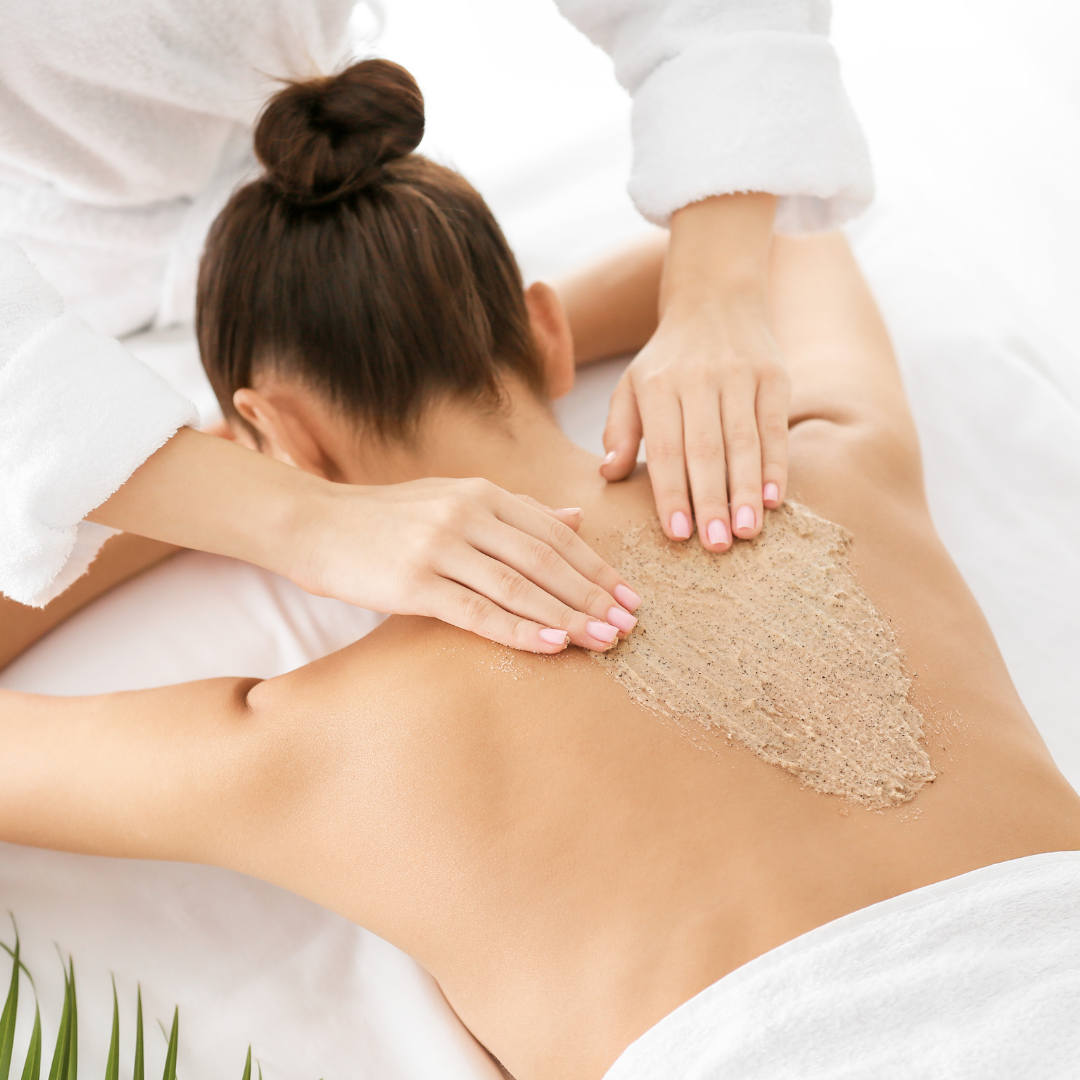 Like a facial… but for your back! We treat all the hard to reach areas – sloughing off dead skin, thorough extractions, melting tense muscles and rehydrating the skin with a custom mask treatment.
Help you relax and ease tents muscles and damaged soft tissue. Hot stone manipulation of the skin, with the help of lymphatic drainage and flow and reflexology. Used with smooth, flat heated stones are placed on specific parts of your body.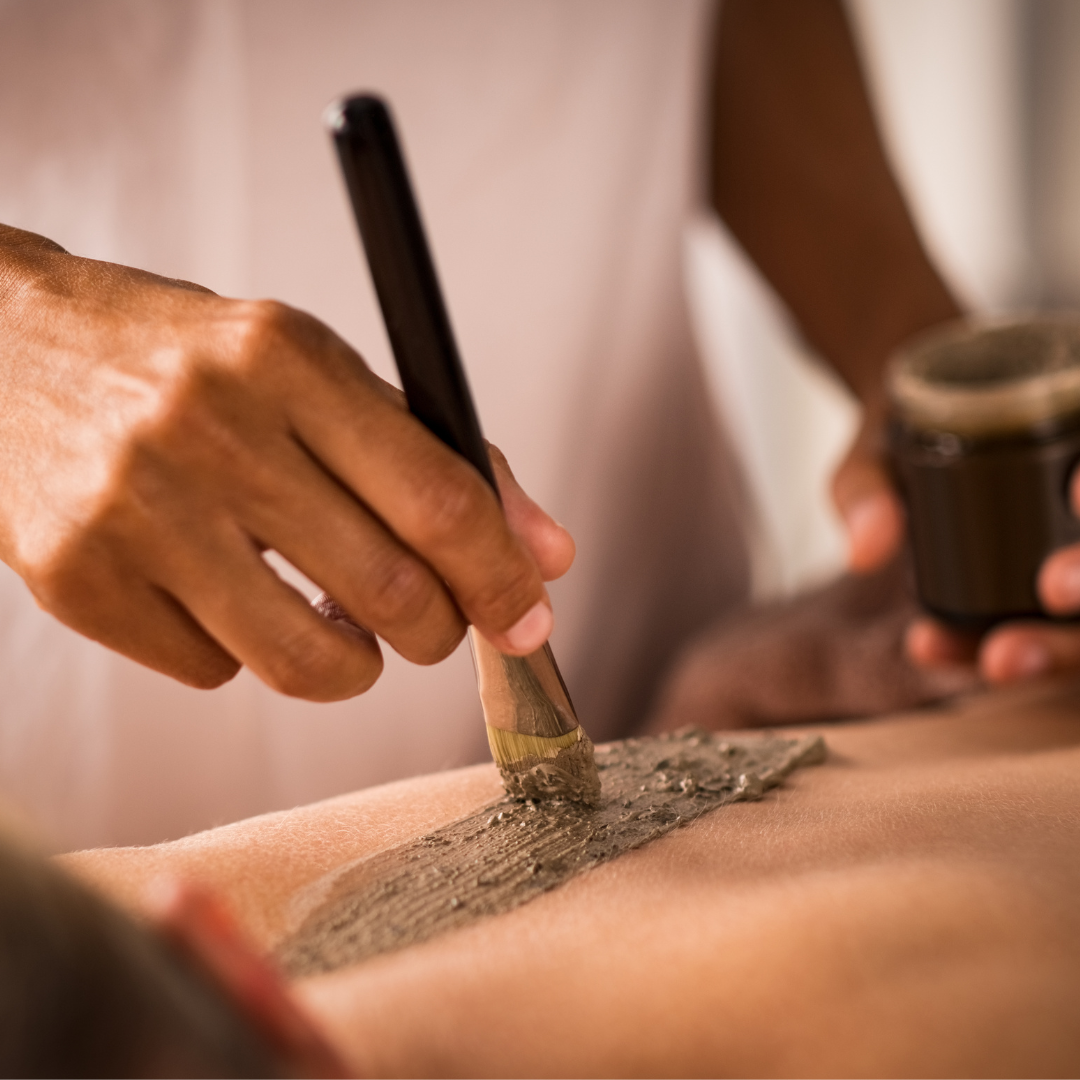 Sea Weed Firming Body Wrap
Spa Algae body wrap. Anti-aging, anti sagging, whole wet leaves providing fat lifting and detox following hydro pod. All body types.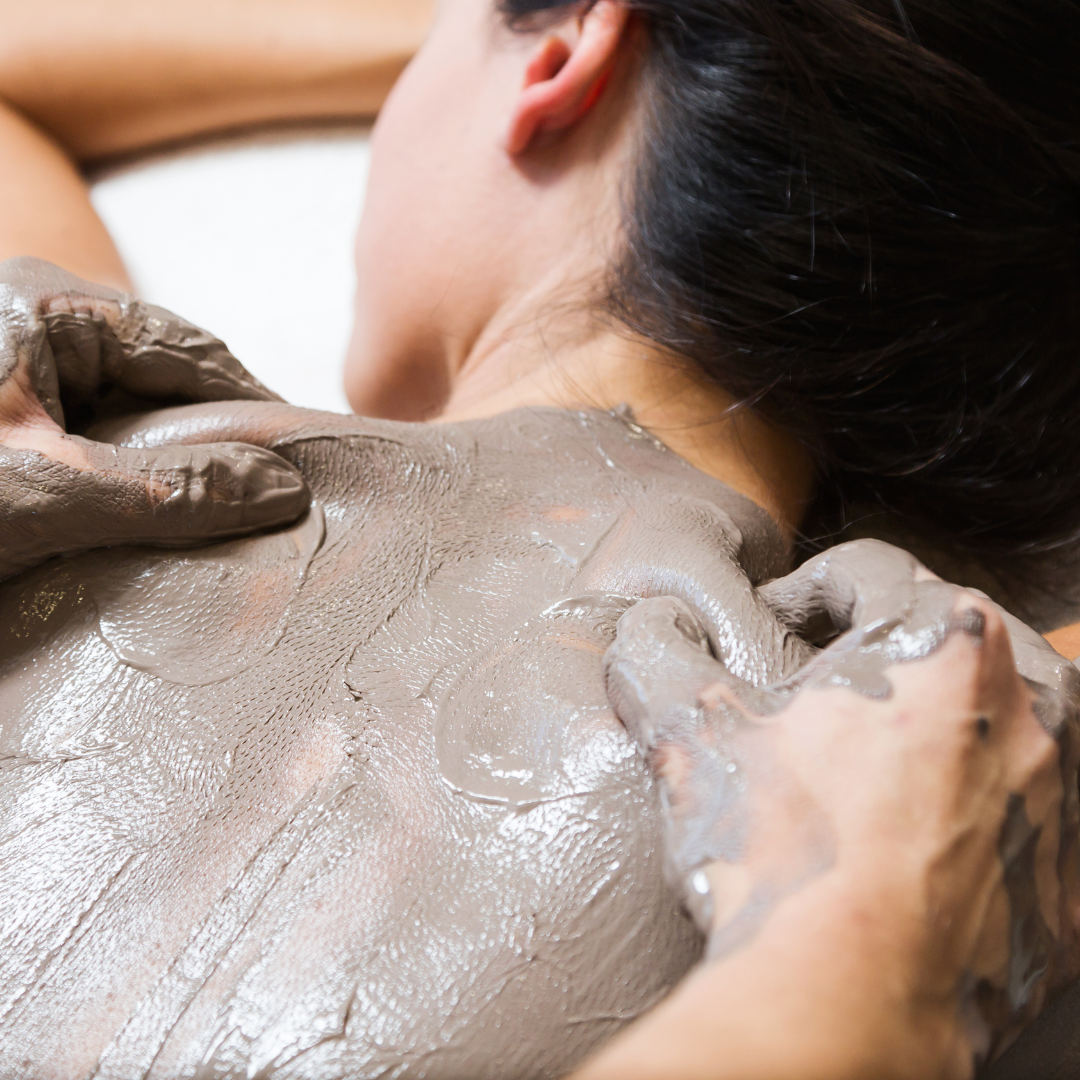 Stimulating French Green Clay cell rejuvenating infused with amino acids, Vitamin E, Green Tea. Extract, Grapefruit Extract and Kelp. Spend 25 mins in our sauna pod followed by a 45 minutes seaweed mud mask.