How much do treatments cost?
Try
5 technologies
for only
Try our wellness technology
Use promo code
NEWCLIENT

at checkout.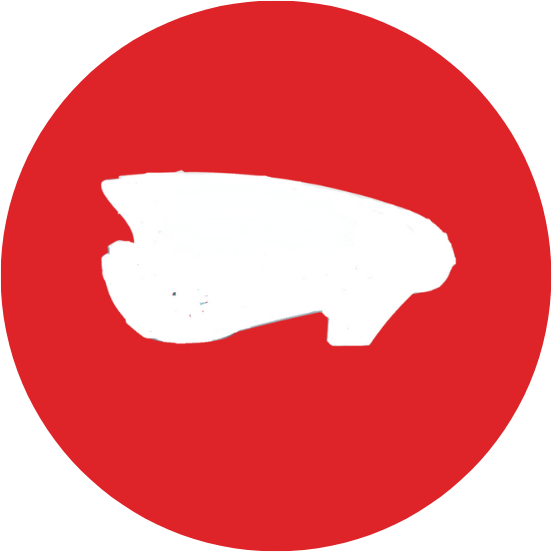 Hydro POD or Infrared POD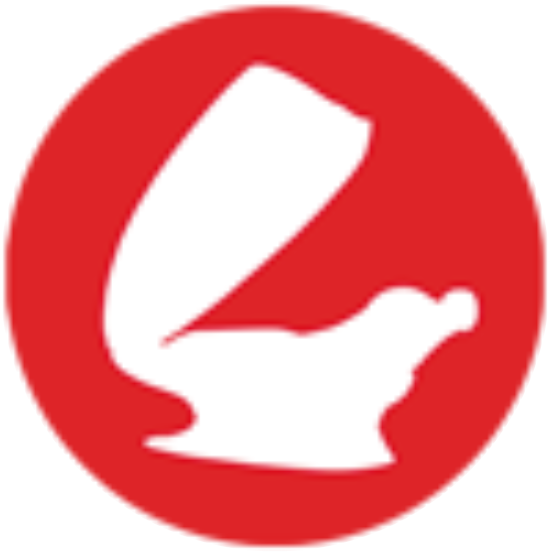 Cryo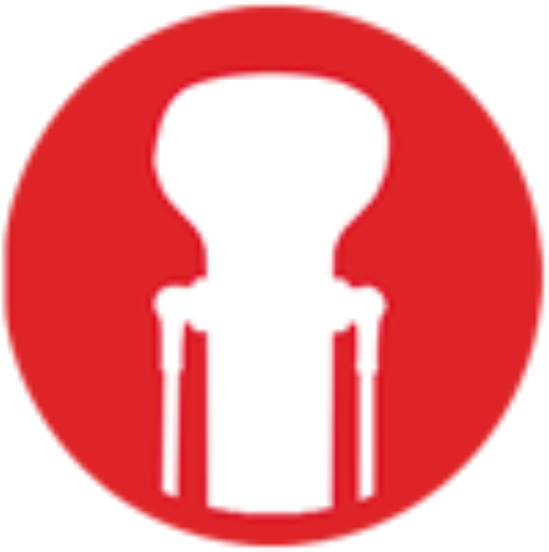 Inbody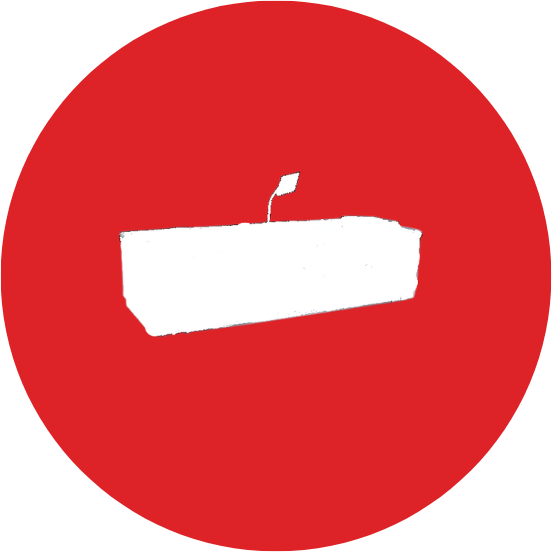 SolaJet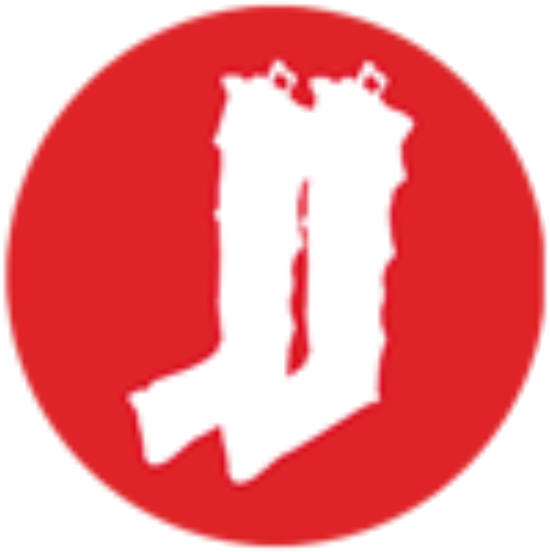 Pressotherapy
Memberships require a minimum 2 months commitment to your health and wellness and auto-renews if not cancelled in writing 14 days before your next renewal date. Members can purchase additional services the day of appointment for 10% off.
Silver
4 services/month
(Any of the following)
Gold
8 services/month
(Any of the following)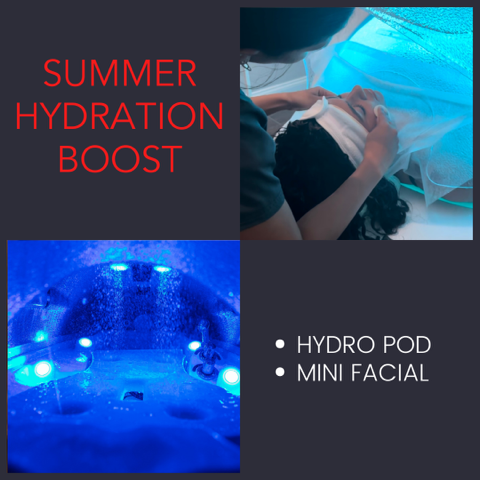 Treat yourself to the ultimate relaxation and skincare experience with our exclusive retreat this June. Immerse yourself in a blissful combination of our hydro pod therapy and rejuvenating mini facial.
Revitalize your body and elevate your wellness journey with our Cryotherapy and Infrared Sauna Pod Package. Step into a world of ultimate rejuvenation as you experience the powerful combination of cryotherapy and infrared sauna therapy.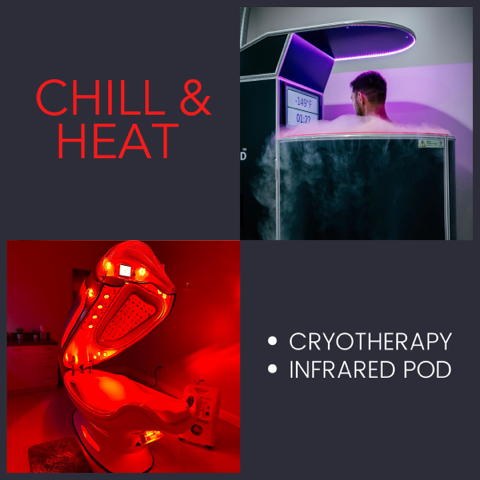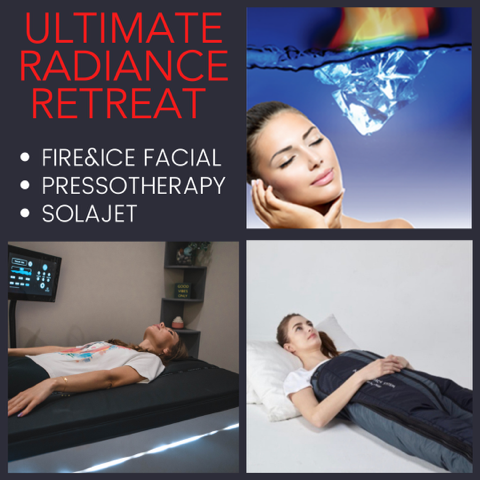 Ultimate Radiance Retreat
Indulge in the ultimate pampering experience with our exclusive combination package featuring the Fire&Ice Facial , FullBody Pressotherapy and Solajet. Immerse yourself in a journey of relaxation, rejuvenation and radiant skin.
Infrared POD
Wellness Technology
Single: $59

4 Pack: $209

10 Pack: $499
Hydro POD
Wellness Technology
Single: $59

4 Pack: $209

10 Pack: $499
Pressotherapy
Partial Body
Single: $39

4 Pack: $139

10 Pack: $319
Single: $59

4 Pack: $209

10 Pack: $499
Single: $49

4 Pack: $179

10 Pack: $419
Cryo EMS
Wellness Technology
Single: $349

4 Pack: $1199

10 Pack: $1699
SolaJet
Wellness Technology
Single: $29

4 Pack: $99

10 Pack: $229
InBody
Wellness Technology
The Signature Facial
Single: $59

4 Pack: $219

10 Pack: $529
The Elite Facial
Single: $59

4 Pack: $219

10 Pack: $529
Dermaplane Glow
Single: $59

4 Pack: $219

10 Pack: $529
Mini Facial
Single: $59

4 Pack: $219

10 Pack: $529
The Fire & Ice Facial
Single: $59

4 Pack: $219

10 Pack: $529
Flow & Glow Treatment
Single: $59

4 Pack: $219

10 Pack: $529
Awakening retreat
Single: $59

4 Pack: $219

10 Pack: $529
back facial
Single: $59

4 Pack: $219

10 Pack: $529
dead sea salt glo
Single: $59

4 Pack: $219

10 Pack: $529
pure detox
Single: $59

4 Pack: $219

10 Pack: $529
Sea weed firming body wrap
Single: $59

4 Pack: $219

10 Pack: $529
mud cell rejuvenation
Single: $59

4 Pack: $219

10 Pack: $529