Studio 79 Wellness Studio and Spa
Day Spa Indulgences Meet Wellness Innovations
Our knowledge about health and well-being is growing, leading to better tools and technologies for wellness. Today, there are exciting new treatments using electricity, temperature, air, sound, and water.

And as these tools improve, day spas and wellness studios have begun offering them too.
Studio79 is a wellness spa in Kissimmee, Florida. We know everyone's wellness journey is unique, and to be your best self, you need to think about many things.

Our skilled team uses different technologies and methods to provide services that fit your wellness goals: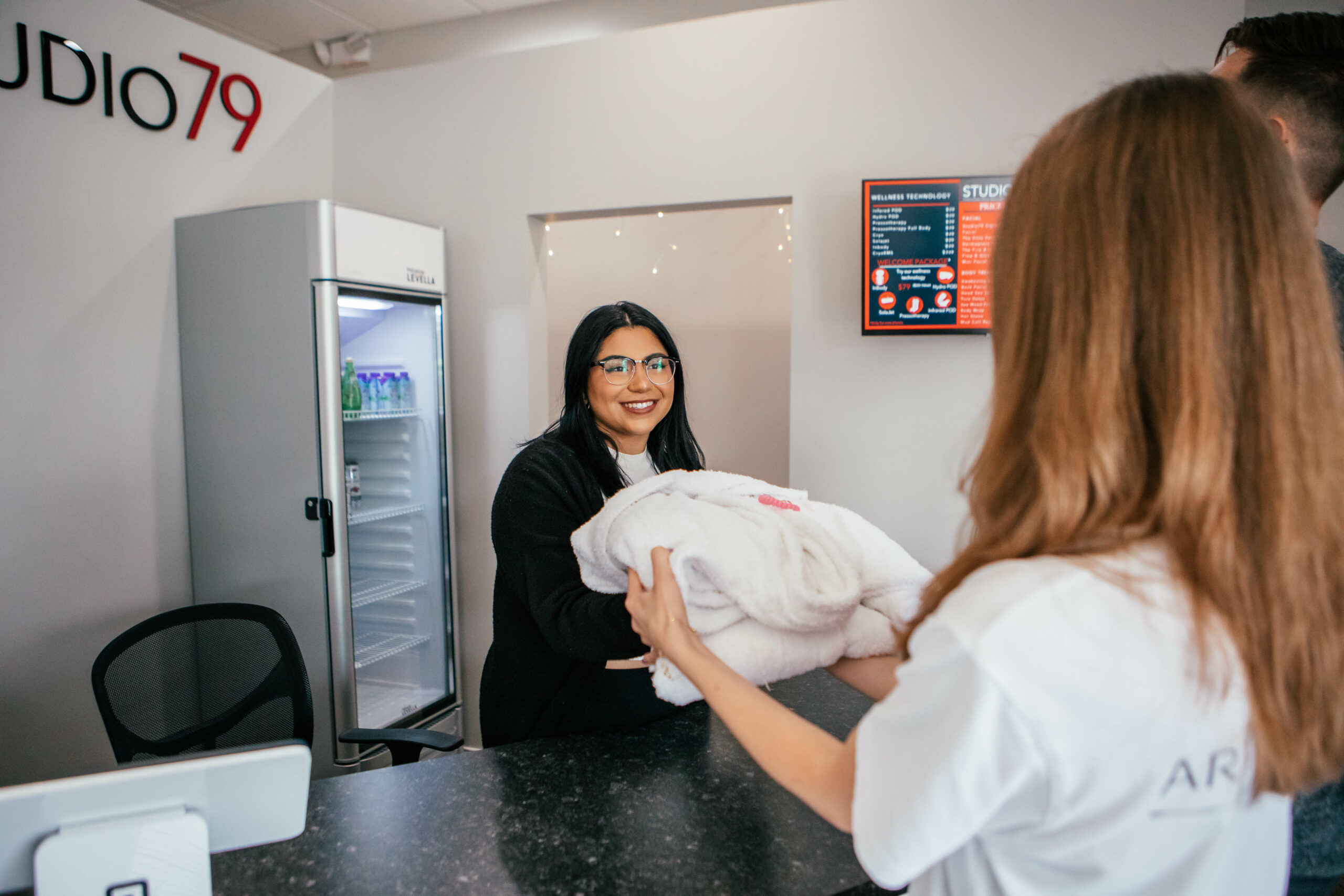 As a modern day spa and wellness studio in Kissimmee, Studio79 combines relaxation with rejuvenation techniques and is the best place to refresh and change for the better. Here's a rundown of our services:
This quick "glow-and-go" will cleanse, exfoliate, and use targeted face serums to maintain skin health between deeper treatments.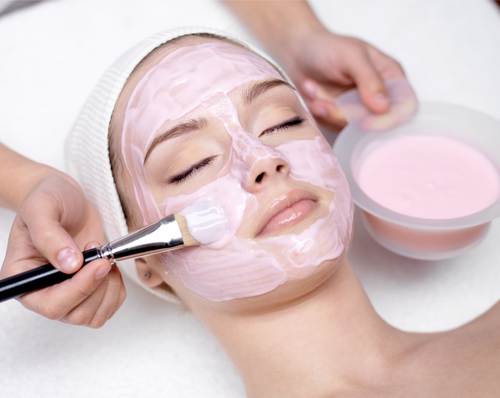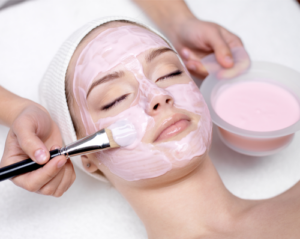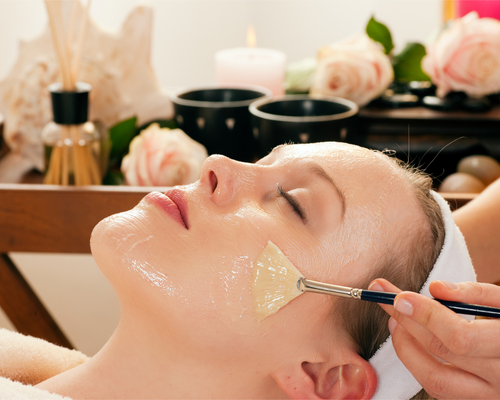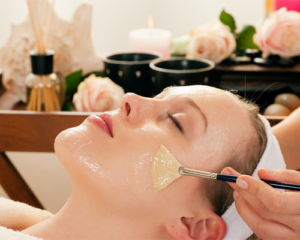 With a deep cleanse, steam, mask, extractions, target serums, and signature massage, the Elite is the perfect customized experience to restore healthy skin. Ideal for giving first-timers a taste of what's possible!
Dermaplaning gently removes fine hair and exfoliates skin. Then, special serums and enzyme treatments hydrate and make skin glow. It's great for dry skin or smooth makeup application.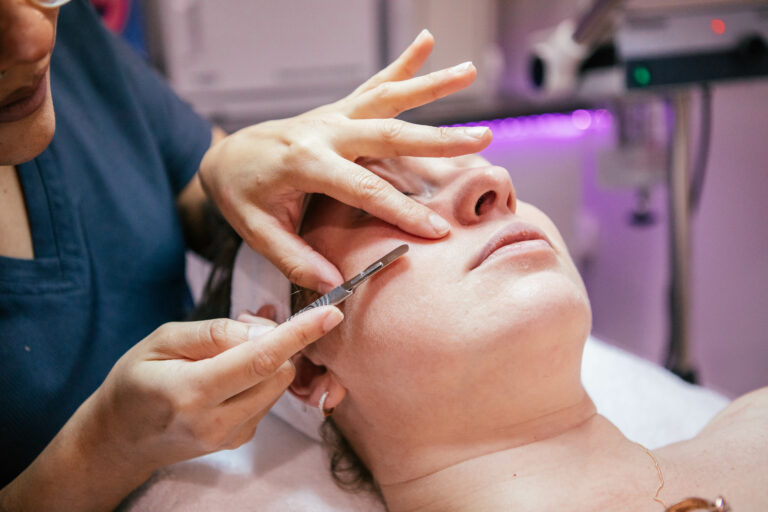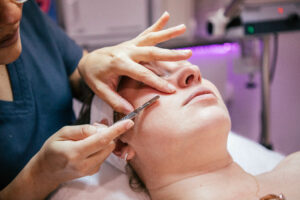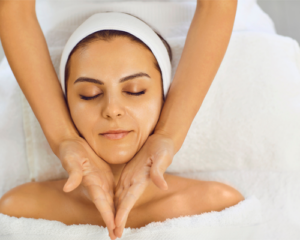 Massage techniques relax the muscles to lift and sculpt the skin, leaving it even-toned and youthful. We also apply full-body infrared pressotherapy for additional detoxification and relaxation during the facial treatment.
The Signature combines holistic therapies and specialized skincare to provide an all-in-one experience. Treatments are custom-tailored and include high-frequency, ultrasonic, and cryotherapy therapies, ending with a Gua Sha massage.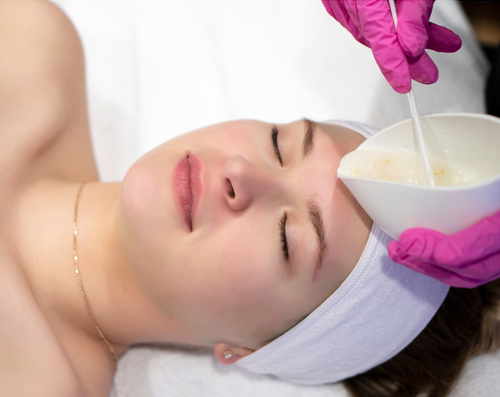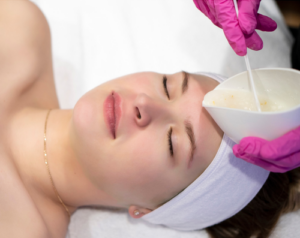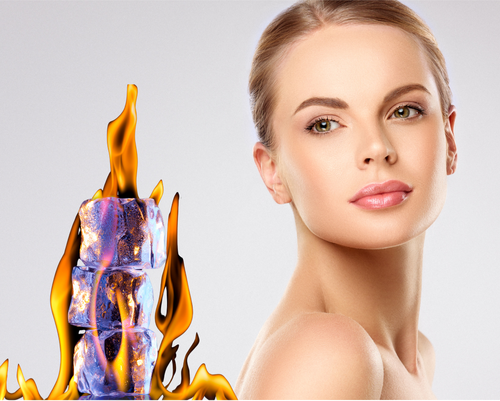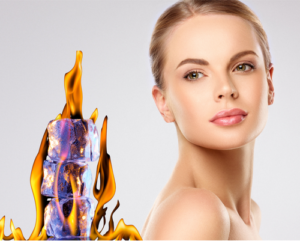 Our "Red Carpet Facial" treatment reduces lines, wrinkles, and blemishes to improve uneven skin tone. Like the Signature, soothing cryotherapy and lymphatic massage restore radiance by reducing inflammation and leaving a youthful complexion.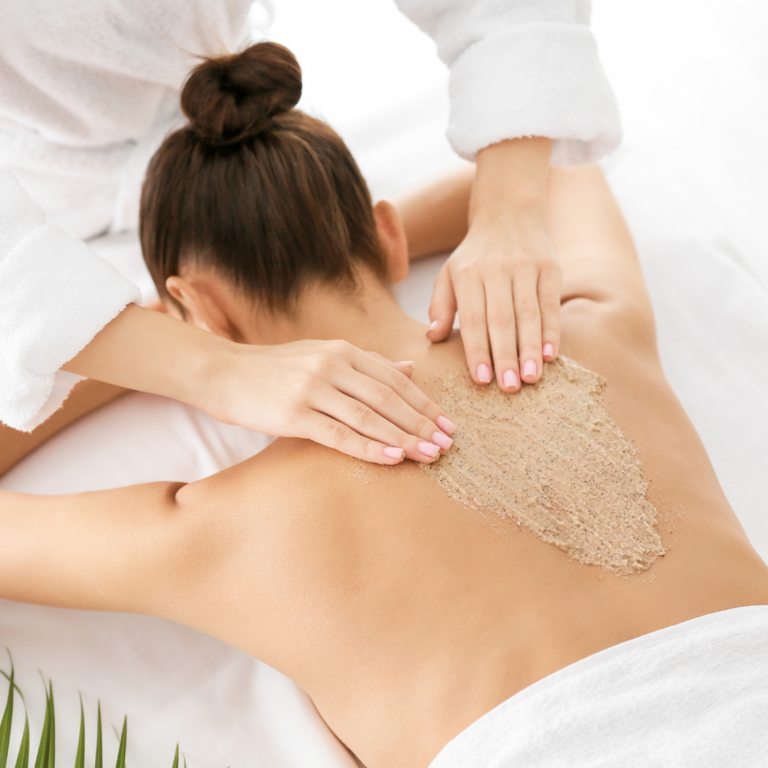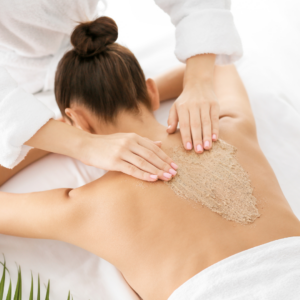 Exactly what it sounds like! We eliminate dead skin, melt away muscle tension, rehydrate the skin, and treat all the hard-to-reach areas.
This full-body scrub stimulates lymphatic flow, sloughs off dry skin, and is followed by a half-hour relaxation treatment.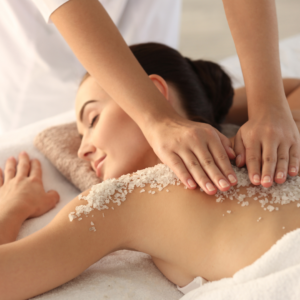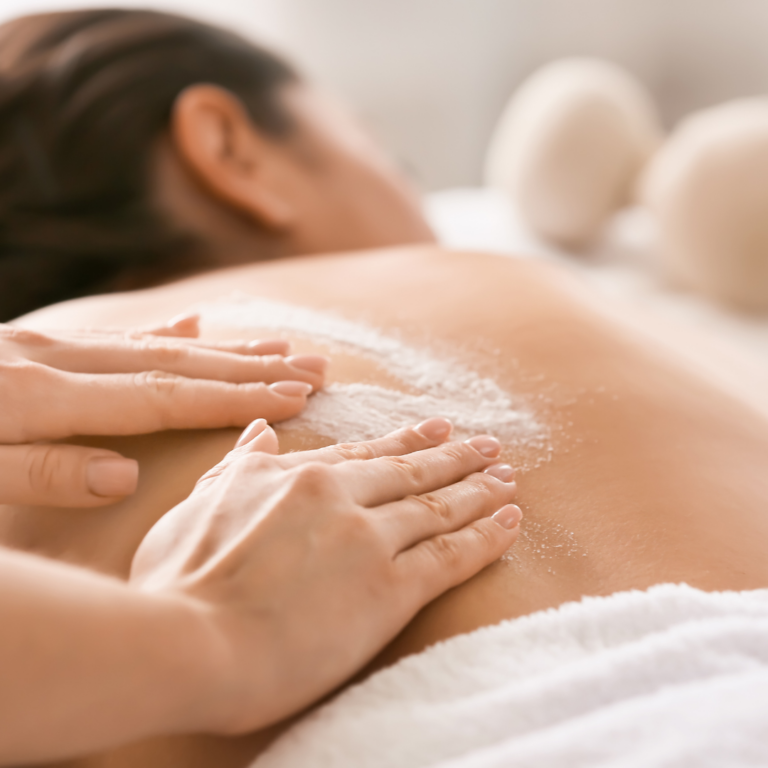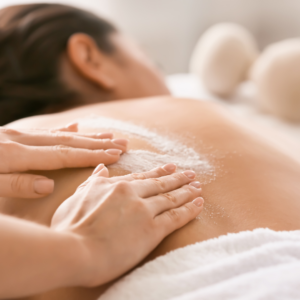 A full-body pumice scrub helps detoxify, followed by a 30-min lymphatic drainage massage.
Sea Weed Firming Body Wrap
This anti-aging, anti-sagging treatment is suitable for all body types and uses algae wrap that lifts fat and promotes detox.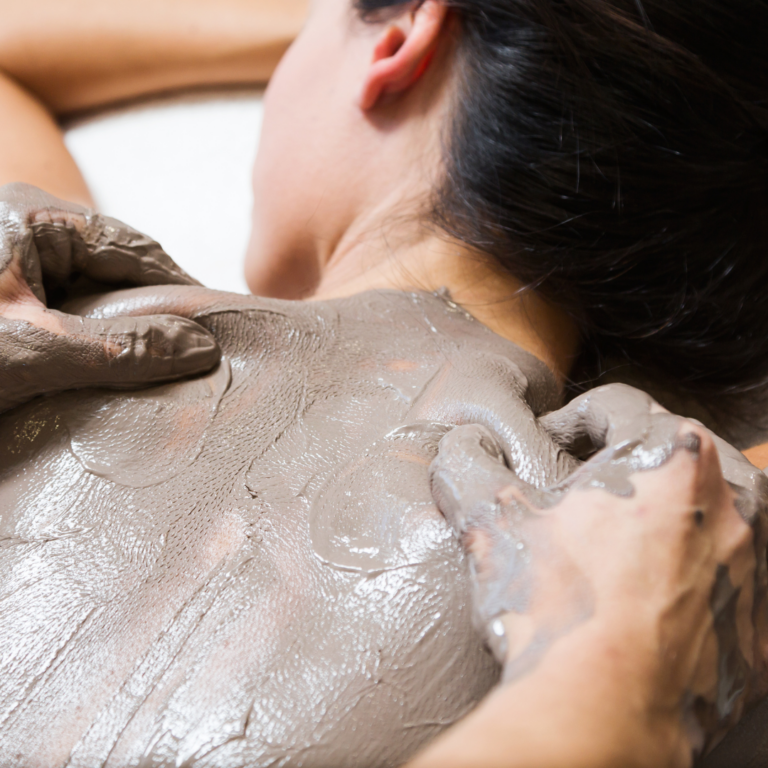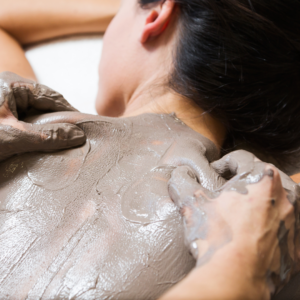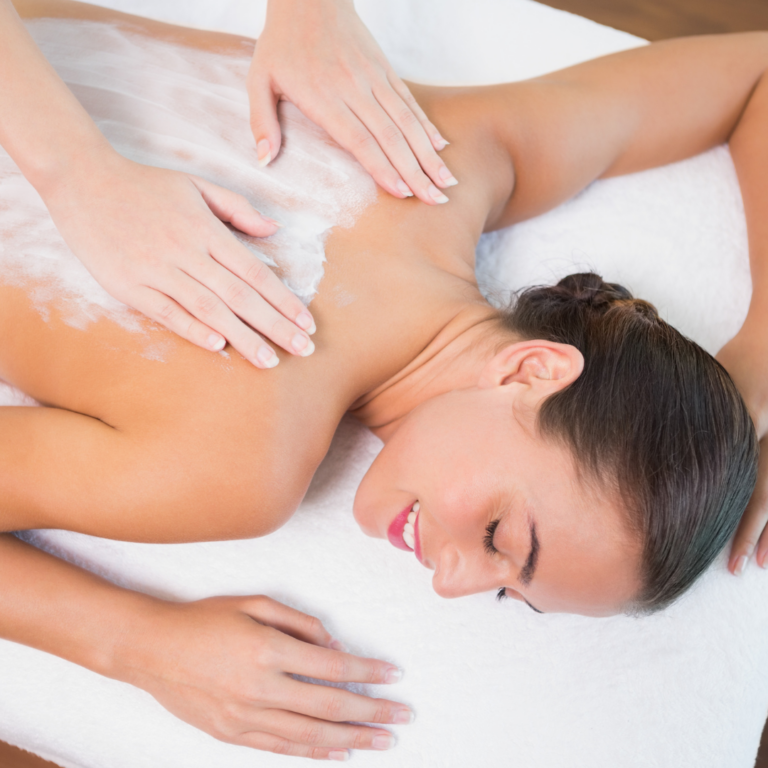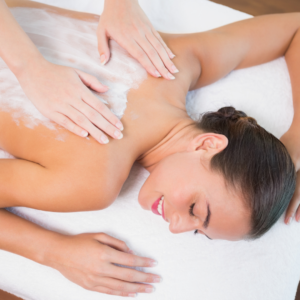 A combination of Dead Sea Salt Scrub & Seaweed Full Body Wrap and a customdesigned HydraPod Treatment (see below).
Cell rejuvenation with French Green Clay infused with Vitamin E, essential amino acids, and extracts from grapefruit and kelp. Treatment is followed by 25 mins in our sauna pod and a 45 mins seaweed mud mask.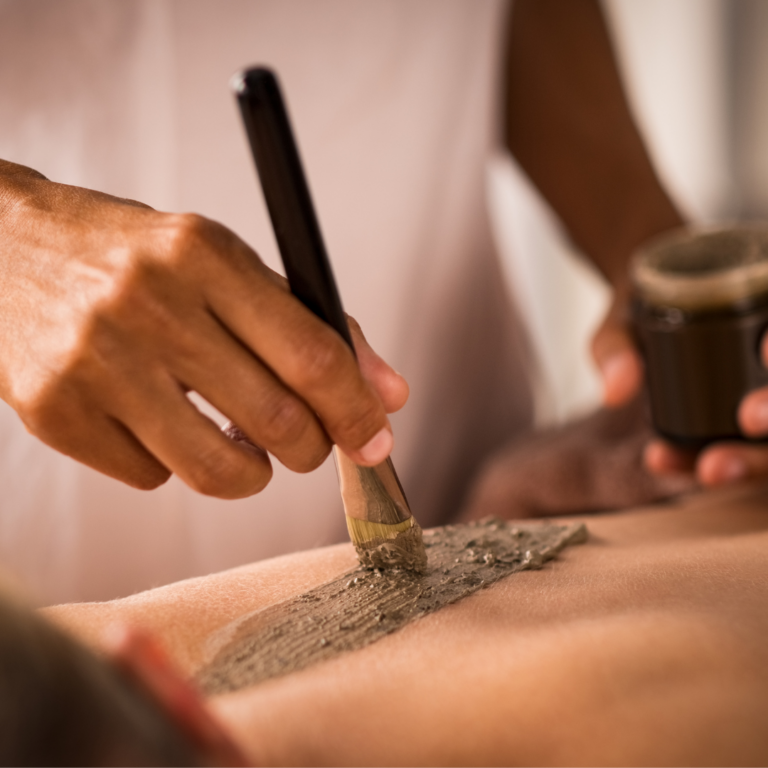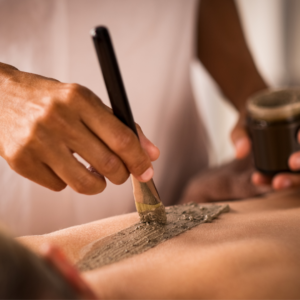 New technologies and ways to use them offer various benefits by focusing on specific areas of the body that need treatment or attention. By customizing each treatment to match our customers' needs, our professionals can help you faster and more effectively. Here's a quick overview of the wellness technologies available at Studio79:
Cryotherapy is a non-invasive treatment that exposes the skin to extremely low temperatures for 2-3 minutes at a time. Short spurts of exposure to ultra-cold stimuli activate the nervous system and cause blood vessels to constrict. Key benefits of cryotherapy include:
Better sleep
Weight loss
Pain relief
Faster recovery
Reduced stress
Reduced inflammation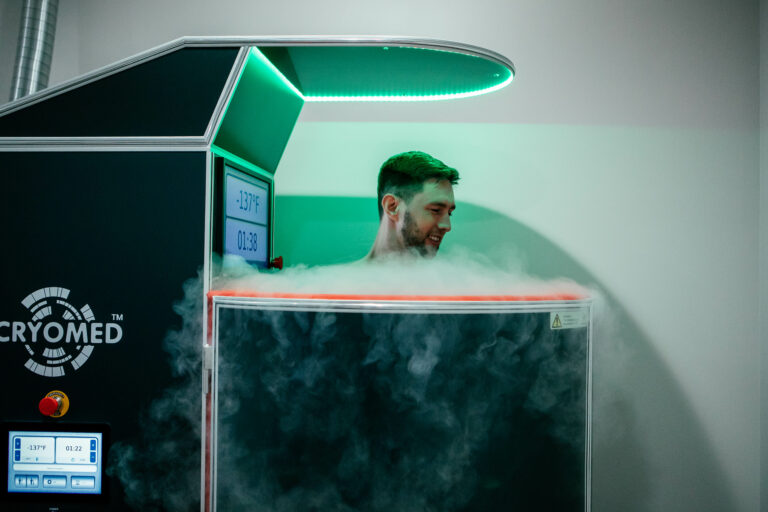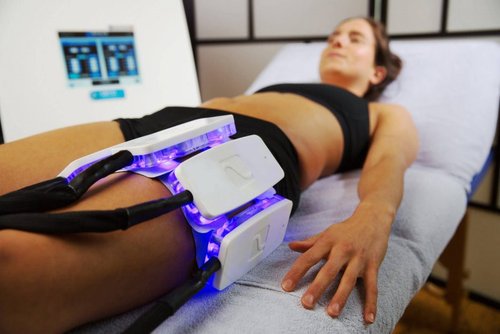 Electrical Muscle Stimulation (EMS) combines with cryotherapy to target specific muscles through low temperatures and electrical impulses. The treatment uses cooling plates to freeze and destroy fat cells in a painless, non-invasive procedure. Key benefits of cryo EMS include:
Fat reduction
Muscle gain
Improved skin complexion
The SolaJet® Dry-Hydrotherapy System is a touch-less, self-administrated system that uses water jets to perform a full-body Endo-KineticTM massage. Key benefits of Solajet include:
Lymphatic stimulation
Reduced stress and chronic pain
Improved circulation and range of motion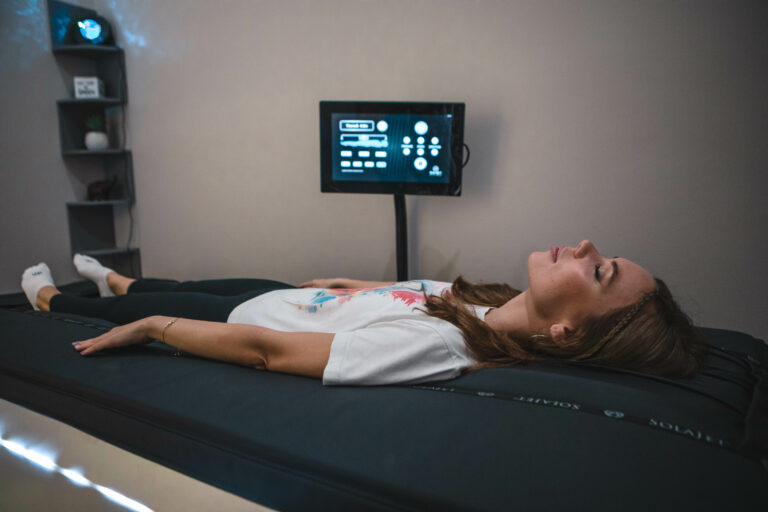 A body composition test uses bioelectrical impedance analysis (BIA). It gives accurate data on body parts. This helps you find what needs improvement and make a plan to fix it.
Besides weight, Inbody provides measurements for:
Visceral fat
Total body water
Bone mineral content
Basal metabolic rate
Skeletal muscle mass
Total body fat and percentage
Specific muscle and fat analysis
Hydro pods provide a full-body treatment by combining several techniques, including hydrotherapy, infrared heat, color therapy, aromatherapy, steam, and vibration. Key Hydro pod benefits include:
Calorie burn
Hydrated skin
Reduced inflammation
Increased blood circulation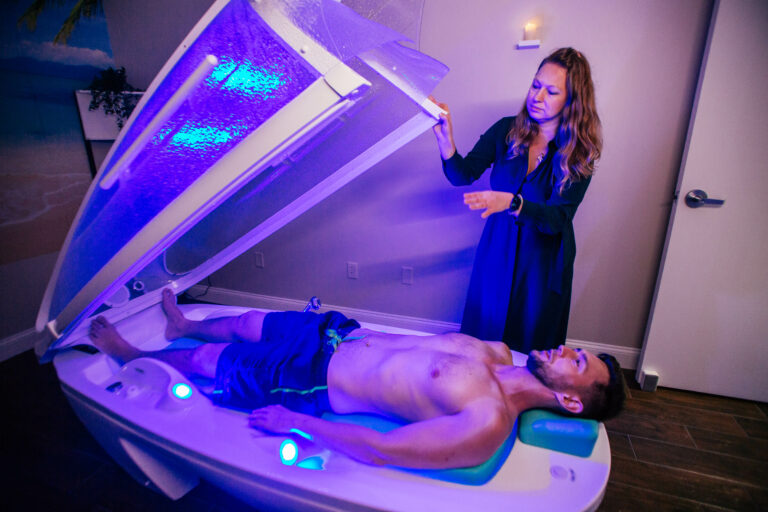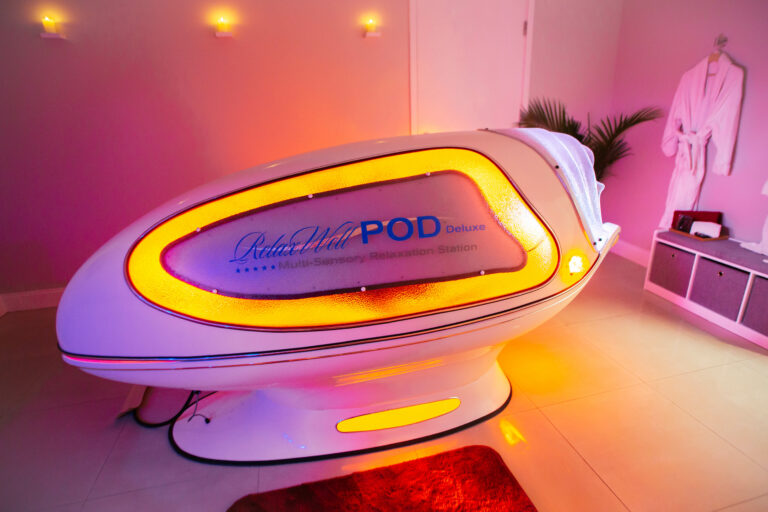 Infrared pods use far infrared (FIR) technology for dry heat therapy. They use direct light conversion (DLC) to make the body feel warm, which improves circulation. Key benefits of infrared pods include:
Significant caloric burn
Immune system boost
Chronic pain reduction
Accelerates healing process
Reduced depression and anxiety
Cellular detoxification and regeneration
Also known as lymphatic drainage, pressotherapy is a type of compression therapy that involves using air pressure to stimulate lymphatic drainage in specific areas. Key benefits of pressotherapy include:
Toner, firmer skin
Reduced cellulite
Stronger immune system
Reduced swelling and stiffness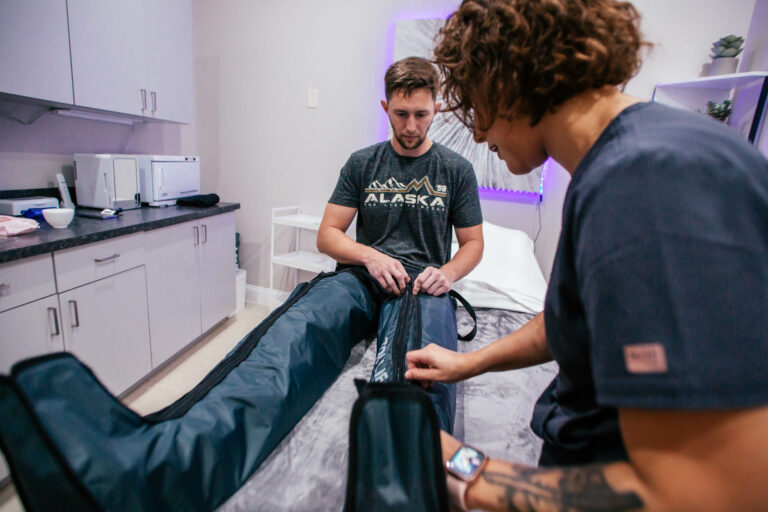 Frequently Asked Questions
A One-Stop Wellness Studio and Day Spa in Kissimmee, Florida
New technologies and ways to use them offer various benefits by focusing on specific areas of the body that need treatment or attention. By customizing each treatment to match our customers' needs, our professionals can help you faster and more effectively. Here's a quick overview of the wellness technologies available at Studio79: